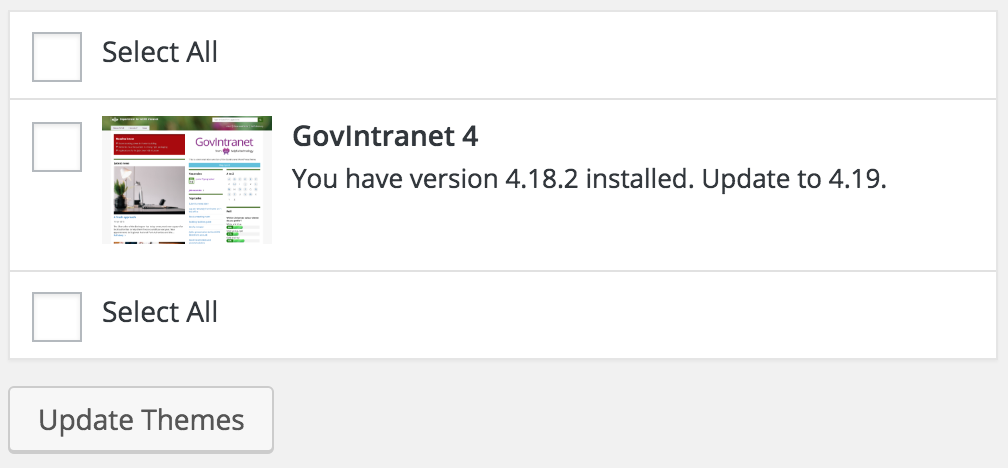 HT plugins and auto-updates
24 Dec 2016
Theme update notifications were introduced in version 4.19, allowing you to update the GovIntranet theme from the admin dashboard. However, automatic updates are not yet available for HT plugins, and you won't see notifications for new versions of GovIntranet plugins in the admin dashboard.
Until plugin update notifications are available, you'll need to look out for updates in news on this site, or on github. The complete theme and plugin files are available to download from github
If you have FTP access to your server, you can overwrite individual plugins with updated HT plugins.
If you don't have FTP access, you may be able to install updated plugins from the admin dashboard:
zip individual plugin folders downloaded from github as required, for example /ht-about-this-page/
delete the existing plugin via Plugins in the admin dashboard
add a new plugin, upload your zip file and activate.
If you can't update plugins via the dashboard, you'll need to ask your server administrator to install updated plugins.
See guidance on updating plugins.
---
Get news by email
Receive news updates as soon as they are published:
[newsletters_subscribe form=1]