Home
Main areas
GovIntranetters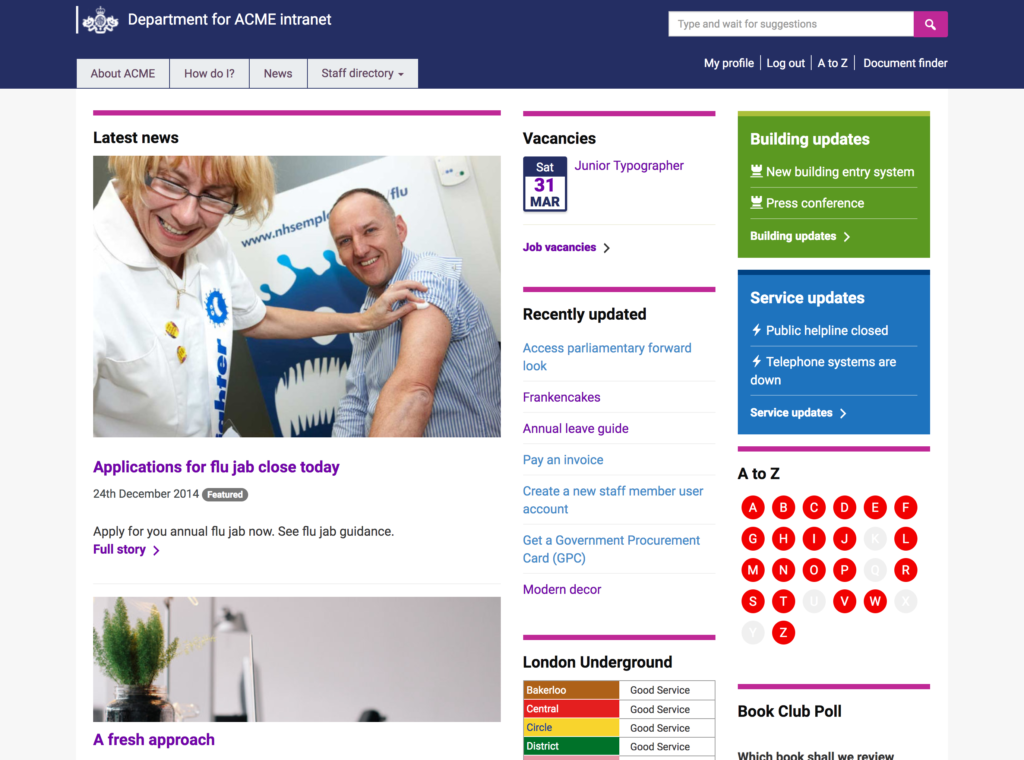 This site is for users of the GovIntranet WordPress theme (see a demo in action).
You'll find help on configuring and using the theme here.
We also have a forum area where you can share your experiences or ask questions not covered in the How do I? section.
News
7 Aug 2020

A new accessibility tool for GovIntranet checks text and background colour combinations on the intranet.