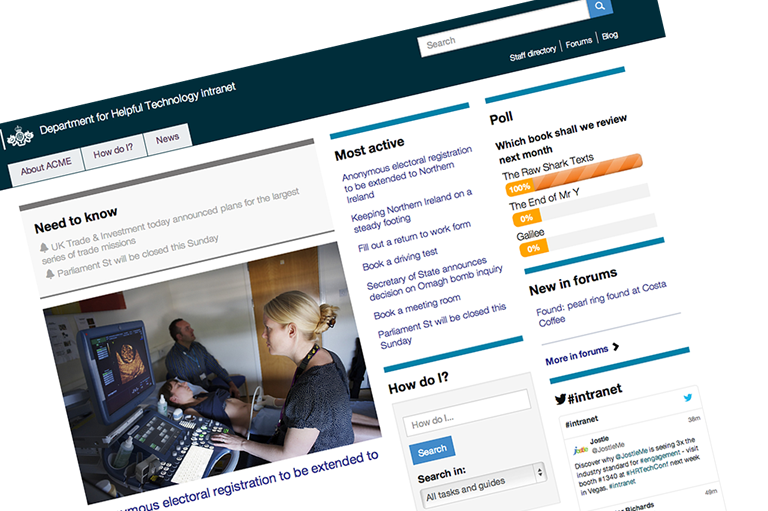 GovIntranet version 3.0 in development
6 Oct 2013
We are in the process of developing a new framework for the GovIntranet WordPress theme, integrating Bootstrap 3 with some new functionality and an updated look and feel.
The move to Bootstrap will give even more flexibility in allowing you to customise the look and feel of the theme further. And it gives us some nice tools to use.
We've got 4 responsive breakpoints now and have made use of the new CSS styles in Bootstrap to customise tablet layouts.