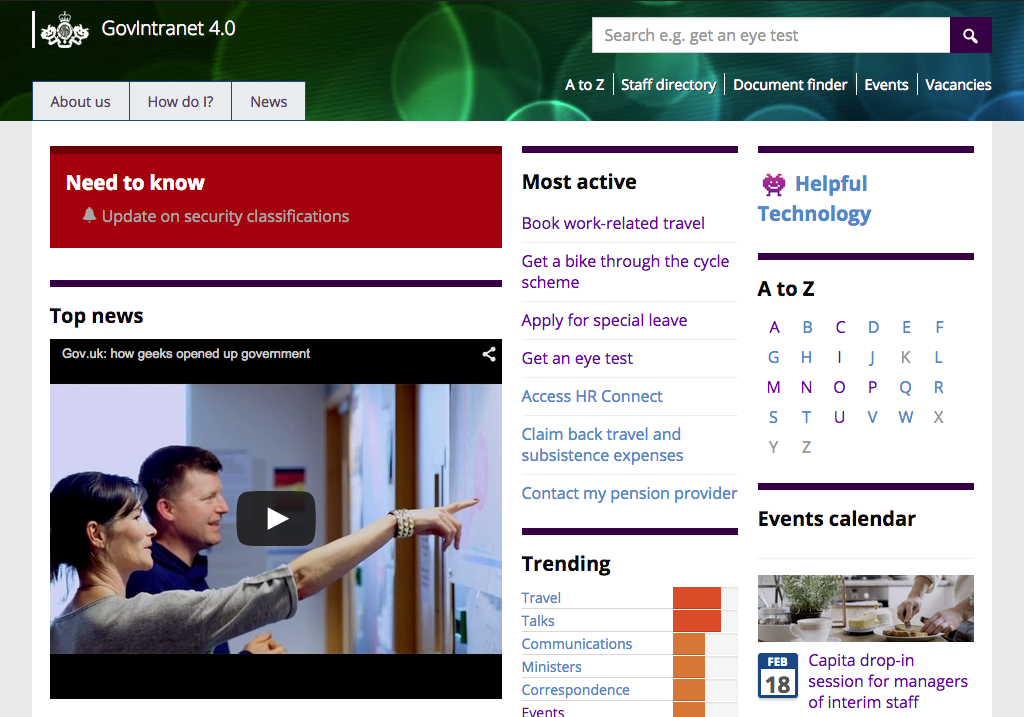 Upgrade to GovIntranet version 4
15 Feb 2015
Existing GovIntranet users can now upgrade to version 4 of the WordPress theme.
Please follow the upgrade instructions.
For new users, the information on this site is still for version 3 and most of the setup and configuration guides are now out of date. I'll update these over the coming weeks and I plan to include a starter pack to setup the theme with the required pages.
I still have a backlog of tweaks and improvements that didn't make it into this release, including mobile layout enhancements and language translation.
Work for this theme has been funded by UK government departments and councils. Big thanks to the following for being part of this development:
Department for Culture, Media and Sport
Northern Ireland Office
Department for Business, Innovation and Skills
British Business Bank
Royal Borough of Kingston upon Thames
London Borough of Sutton
Cabinet Office