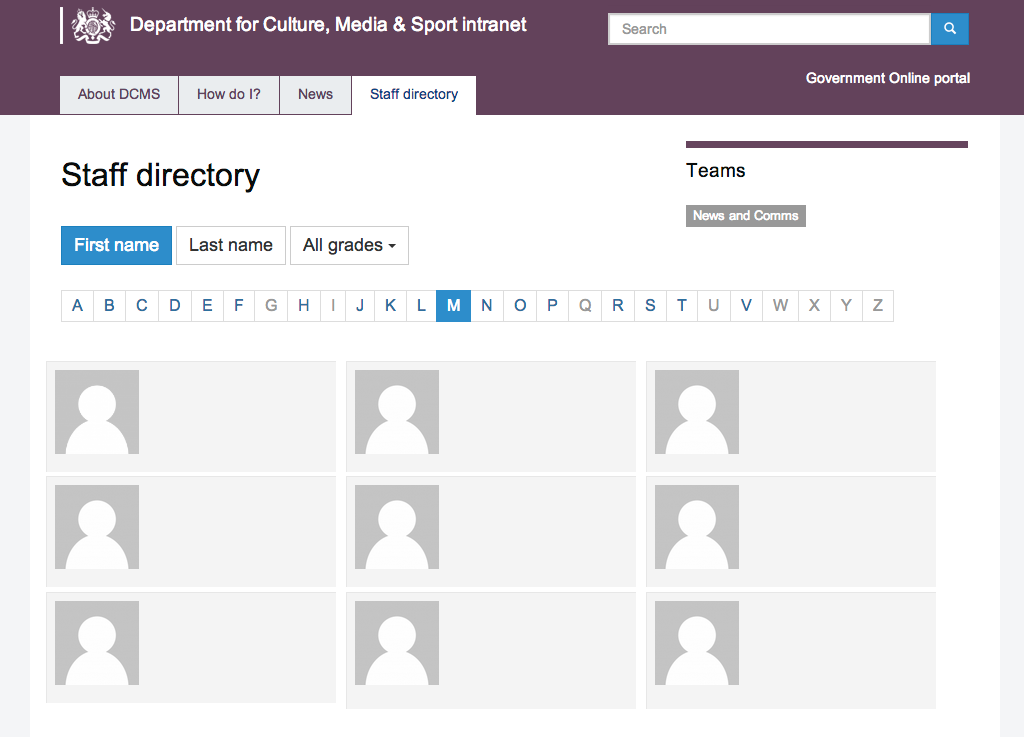 Staff directory development
17 Nov 2013
Good news! We've been asked to work up a staff directory as an enhancement to the GovIntranet theme.
Integrating staff profiles into the theme will give us the basis for allowing more social features, if required, later.
The staff directory will support an A-Z lookup on first name or last name with filtering by grade. We're also introducing teams and there is talk of mashing this up with the projects section.
We're hooking up Relevanssi with some custom user fields so that staff can search for people on name or skills etc.
And there's going to be some org chart functionality so that you can traverse lists of staff.
Work in progress, and we're including this in due course as part of release 3.