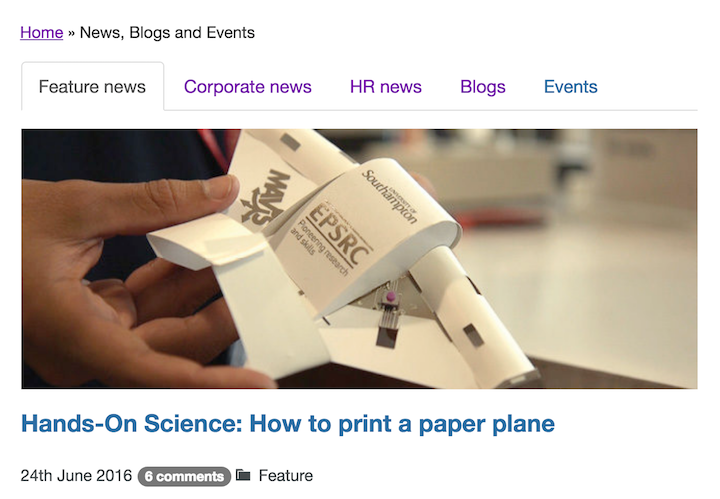 Newsboard template problems?
28 Jun 2016
The "newsboard" template allows you to build your own page containing tabs to highlight listings of news, news updates, blog posts and events.
When you select the newsboard template for a page, you should see a new panel in the main editing area: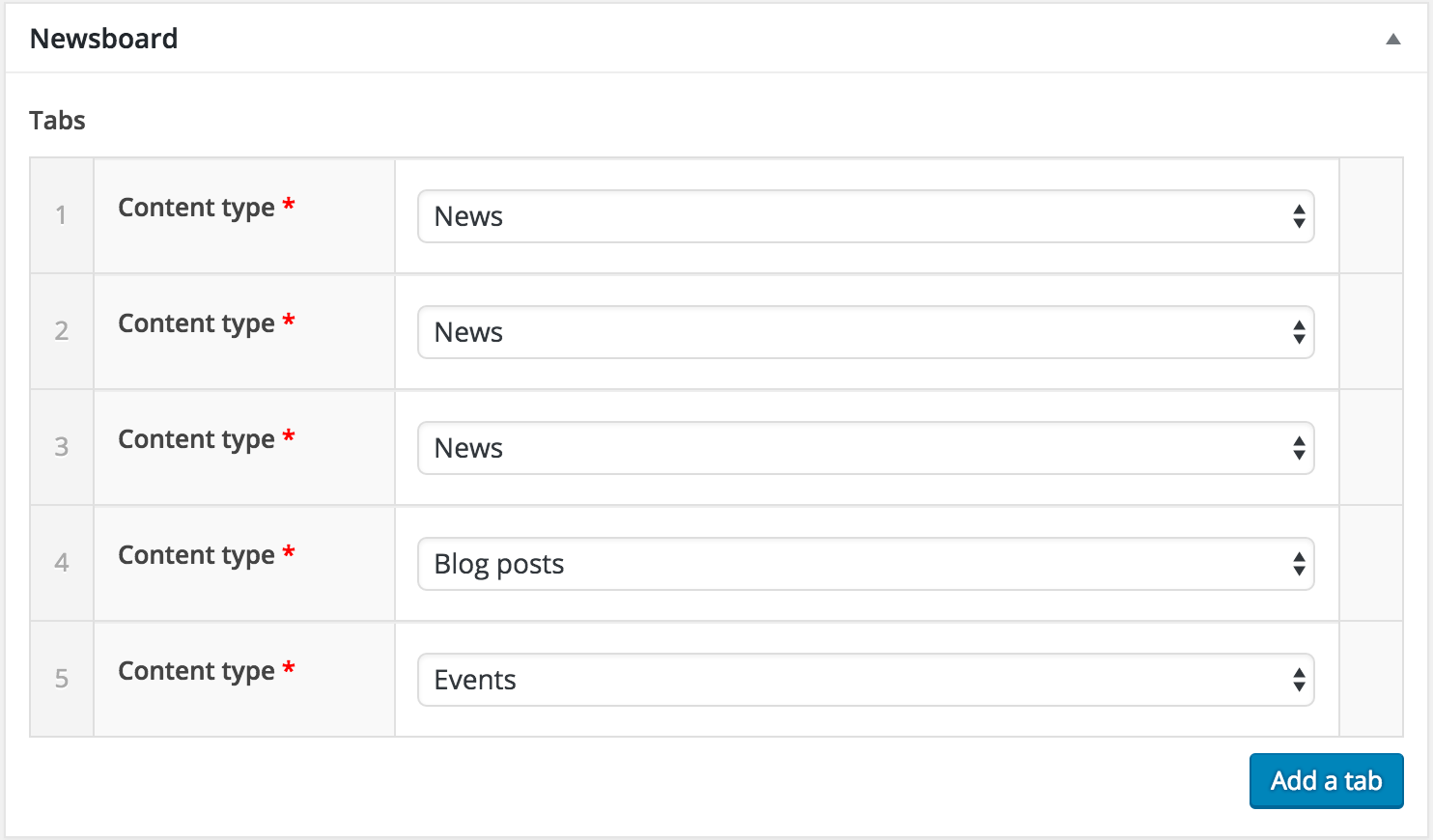 If you have problems and cannot see the newsboard panel, you may have some old files in your theme that need to be removed. Check your govintranet theme folder for page-newsboard.php file and page-newsboard folder. You can delete these. The newsboard templates should be in a folder called "newsboard".
Full guidance on using this template coming soon 😉