Version 4.36 and 4.37 updates
9 Oct 2017
A round-up of updates since version 4.36. New features include the listposts shortcode and the hashtags template.
4.37.1 – 7 Oct 2017
Removed category links from search results to reduce the number of hyperlinks and improve screenreader access
4.37 – 7 Oct 2017
Sidebars include a hidden H2 heading to improve screenreader access
Improved loading of javascript in templates
Improvements to search forms and filters
Minor performance updates for related news sidebar on news posts
RTF file type added to templates and tracking
Changes to the Tag template, removed additional category links in listings, moved meta info to foot of list items
User profile tidy to remove excess code
4.36.1 – 1 Oct 2017
Further fixes for sidebar field not appearing in some templates
New Hashtags plugin provides a page template to showcase posts by tag
Hashtags template
The new hashtags template allows you to create pages to showcase posts for a single tag, with options to manually add pages and Spots. You'll need to download and activate the HT Hashtags plugin to enable the new template.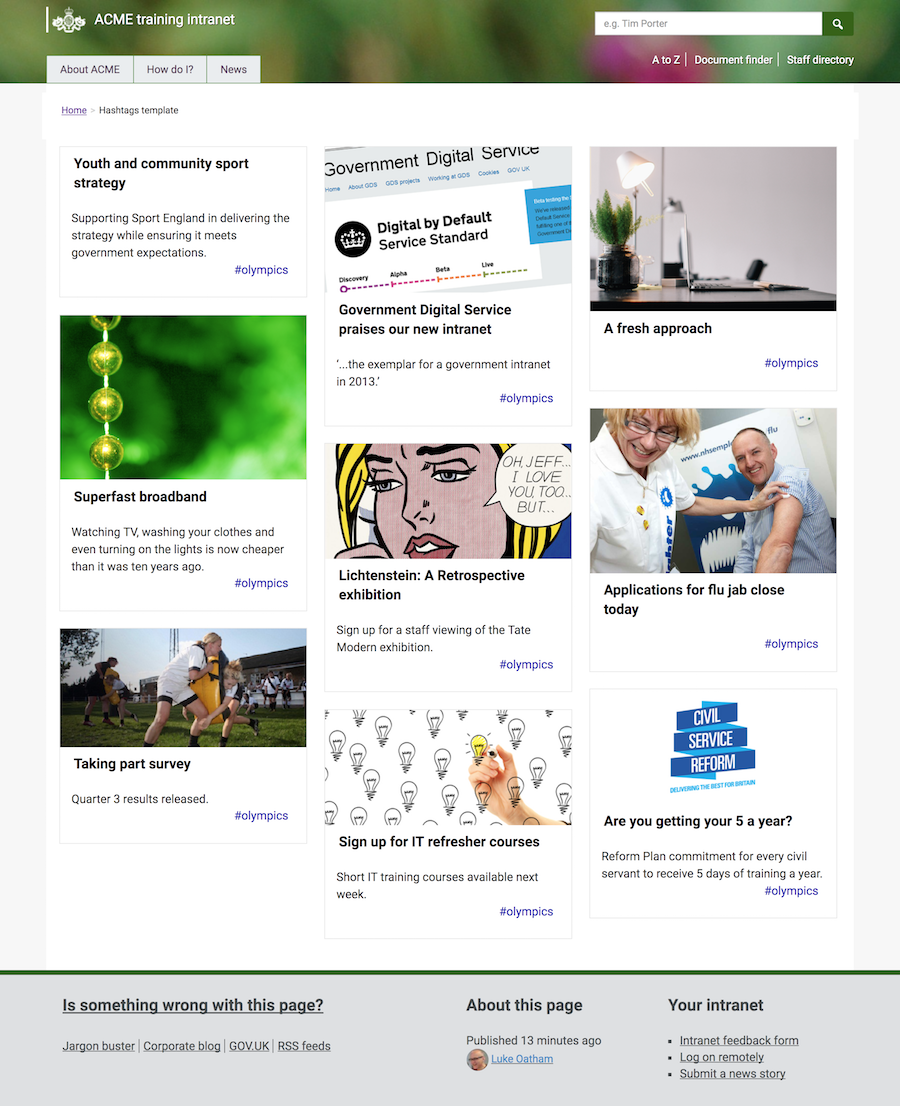 4.36 – 23 Sep 2017
Fix for sidebar field not appearing in some templates
Improvements to tagcloud links
Simplification of background auto-expiry functions. Cron jobs for auto-expiry on individual posts have been removed. There is a regular five minute patrol to process auto-expiring news, news-updates, vacancies and events.