Customise CSS styles Task
Customise Twitter Bootstrap
We've built the GovIntranet theme using the Twitter Bootstrap framework. The default bootstrap css file is stored in /css/boostrap.min.css. You can compile your own default bootstrap stylesheet on the Twitter Bootstrap customize page. This will allow you to set custom colours, rounded-edges, fonts and sizes and download the resulting css files. You need to copy the css files to the /css folder of the theme.
Keep a copy of your customised CSS and JS files. Updates to the GovIntranet theme will currently overwrite them with the default bootstrap files.
Custom CSS
In the Settings, Intranet settings/configuration options, there is field for Custom CSS code. This is where to make fine-tuned adjustments to your header, page and footer elements. See other options for header background colour.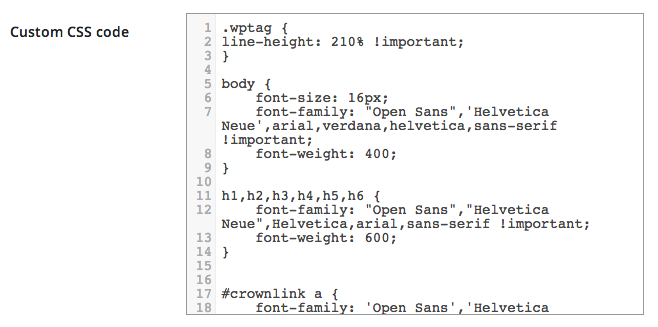 You can also set the background colour of the outside page margins. The settings are in Appearance, Customize, Colors.