Tips for managing emergency communications Task
GovIntranet includes various elements to help you manage news and communications on the intranet homepage.
Homepage emergency message
Add a prominent announcement at the top of the homepage including images and links.

Read more about the homepage emergency message.
Permanent call to action graphic
Use the core WordPress "Image" widget to place a prominent call to action, linked to news or guidance. Works well in the homepage hero area.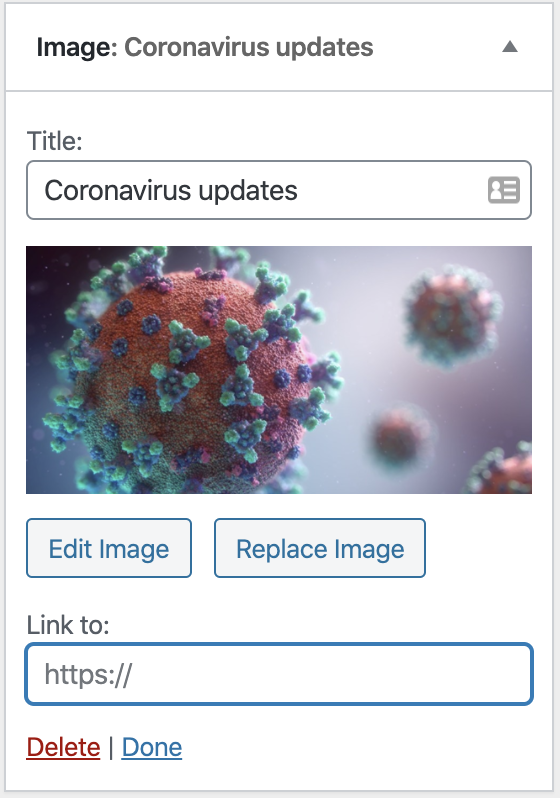 "Need to know" news
The HT Need to know widget hoists news stories and displays them in a prominent position. Works well at the top of the homepage column 1 widget area. To ensure items do not disappear when clicked, uncheck the 'Hide when read' widget option.

Read more about the "Need to know" news widget.
Intraverts
Intraverts may not be the best option on the homepage because they are designed to disappear when clicked. They are probably more effective when used in sidebars on news, blog posts and guidance pages.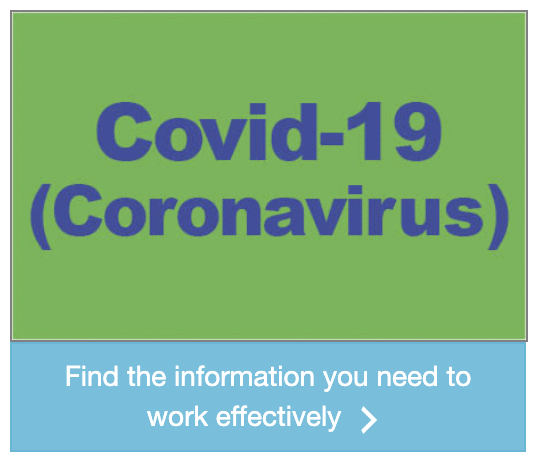 Tip: set the cookie period to -1 if you don't want the intravert to disappear once clicked. This will work for intravert widgets that do not use the shuffle feature.
Read more about Intraverts.
News updates
Use news updates to deliver faster moving news such as building information and IT service updates.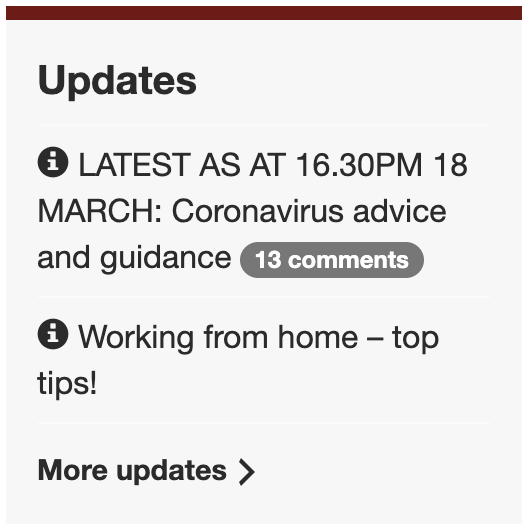 Read more abut News updates.
Hub pages
Use the "Aggregator page" template to pull news and guidance information into a central hub page. You can craft your own content areas and create automated areas to display latest news or tasks and guides.
Read more about the Aggregator page template.
Pinned stories
To permanently pin a news story to the top of the news listing, edit the HT Feature news widget and select stories that you want to feature.
Find out how to pin news to the top of the news listing.